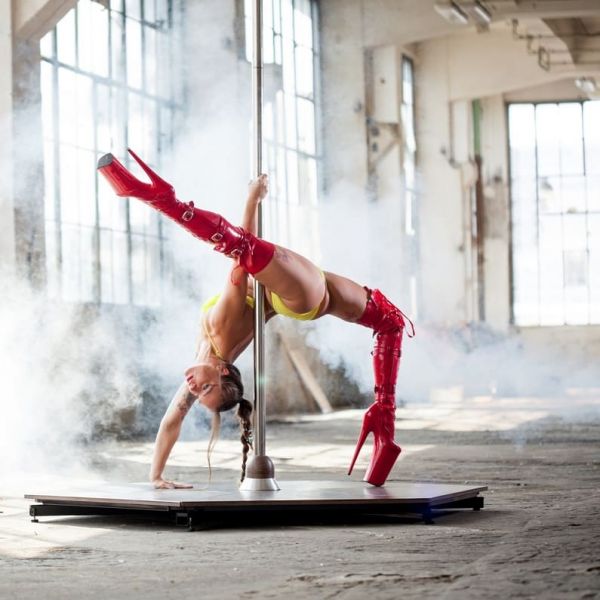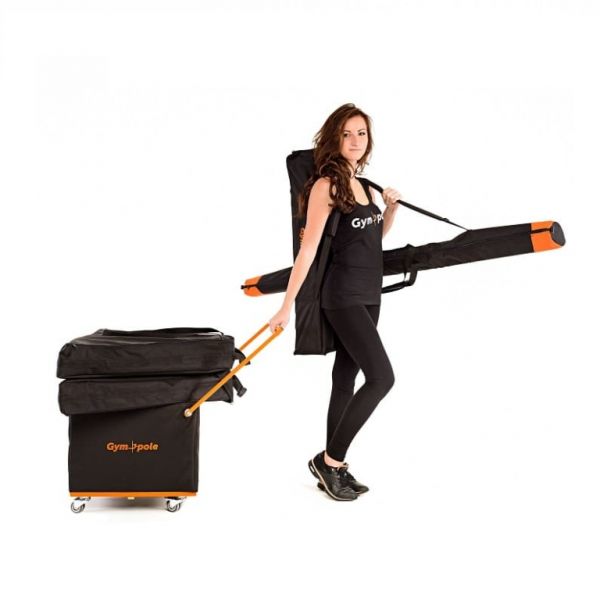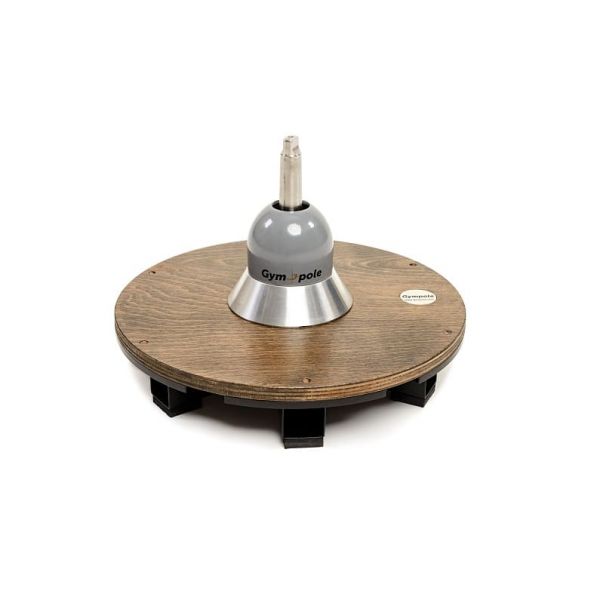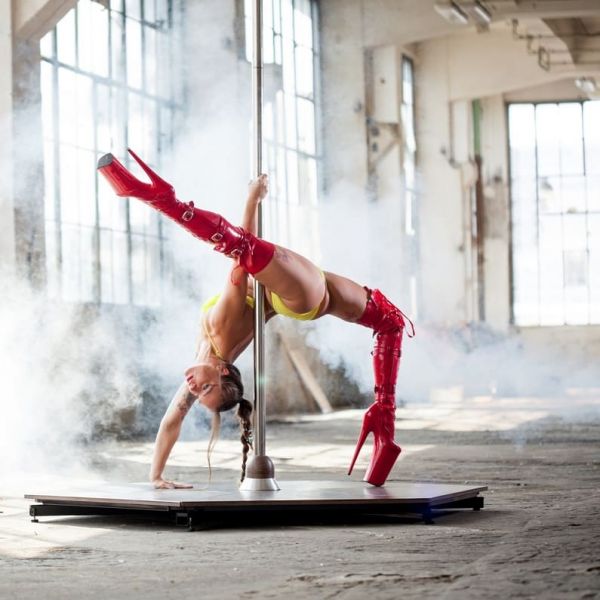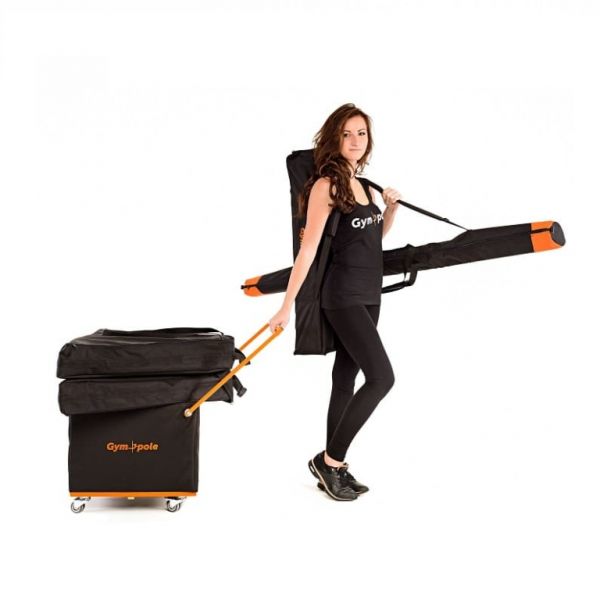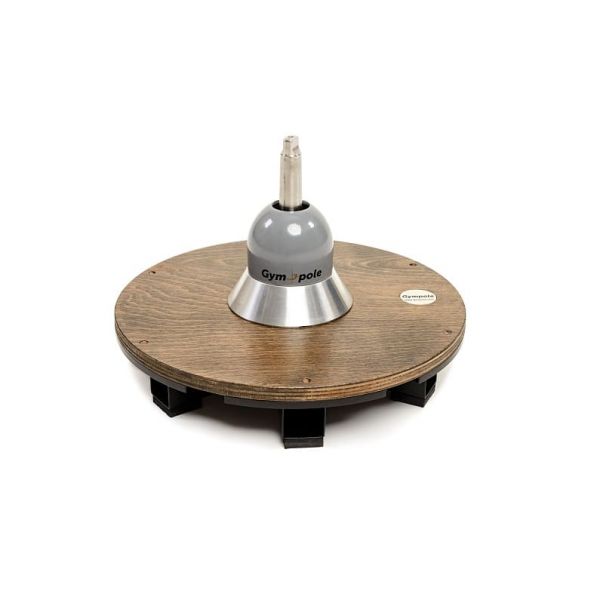 Gympole Stage
Product no.: GPStage
3.094,79 EUR
Gympole Stage is a freestanding pole, quick and easy to assemble and to transport thanks to the moving skate and the carry cases.
The Gympole Stage can be used as a spinning pole or as a static pole.

The base has a very nice looking wood texture. With a wax-oil finish, it has a velvety appearance, soft surface for dancing, and no hassle with paint peeling off. Don't be worried, if a scratch occurs to the base, you can fix it easily by rubbing a small amount of wax into the wood. Easy, right?
Main characteristics:
High stability. No need for any adjustable stabilizing legs or weights thanks to the robust base at a maximum width of 184.4cm.
Easy and quick to assemble (take a look at the video below for more help).
No threads or screws are needed.
Oneclick system to switch from static to spin mode and back without any tools.
Perfect dancing space. The base is only 9.6cm thick and with no need for stabilization legs.
Easy to transport and move thanks to the moving skate and the carry cases. The stage can be moved either stored in its carry cases or fully assembled.
Technical parameters:
45mm pole diameter.
Stainless steel polished to a mirror shine for the best grip
3.165m total height
9.6cm thickness of base
184cm width of base in widest point, 160cm in the narrowest point
44kg weight of central bearing unit including moving skate and case
2x24kg weight of base unit with cases (2x case for floor plates)
17kg weight of case for sub-frames
13kg weight of pole
There are no reviews yet.
Other products of the same brand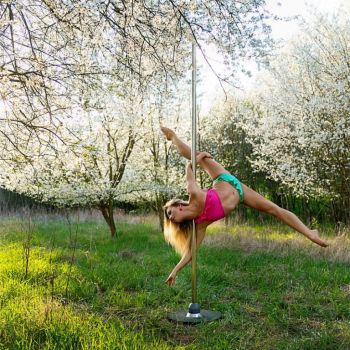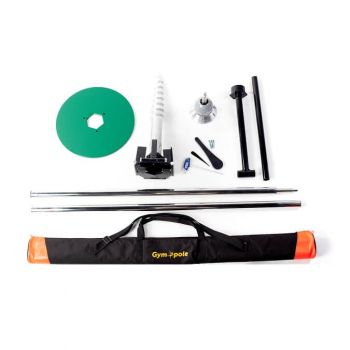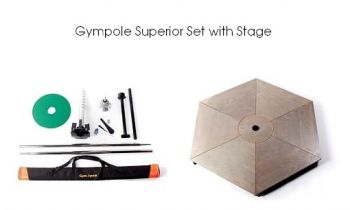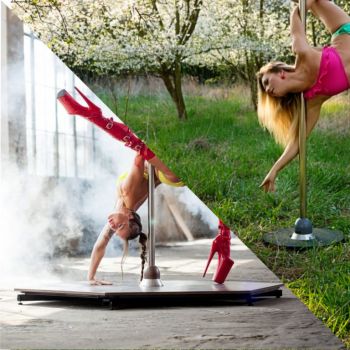 GymPole Active Pro
2.015,80 EUR
incl. 20 % VAT excl. Shipping costs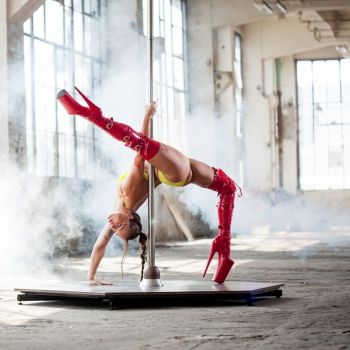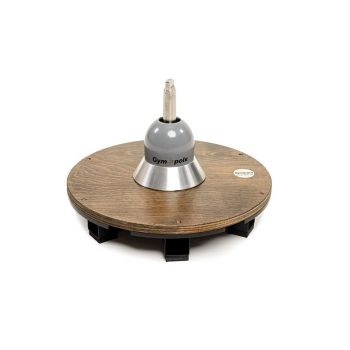 Gympole Stage
3.094,79 EUR
incl. 20 % VAT excl. Shipping costs
---