Imprint
Poleshop.at is the leading online store for Pole Dance Fitness and Athletics. We have been delivering quality pole dance equipment to the Germany, the EU and the world since 2011.
Our mission is to deliver only the best brands and the highest quality products to our customers. Our customer's experience and satisfaction with our brands and services are our no. 1 priority. We believe in the art and the fun of poledancing, as a way to empower you to be strong, to challenge your limits, to break rules, and as a unique outlet for self-expression so that we may all become healthier, happier and more spontaneous each and every day.
For news, updates and special promotions, visit us on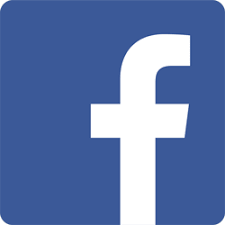 Facebook and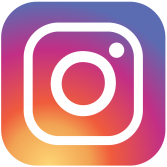 Instagram!
Firm:
Poleshop.at - Wong & Wegener

Director/ Owner:
Franz Wegener
Managing Director:
Yi Ling Wong
Company address: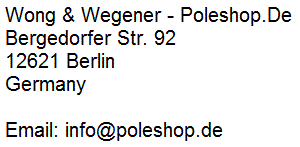 Telephone: +49 30 2150 2828
+49 388 5269 3398
Tax number: 33 / 581 / 00520
VAT-ID: DE287194374
Returns Address

last update: 20.01.2015
Designs by TheWebsiteSolution.De
All of the images on this website are provided with permission by Bad Kitty® Inc, Mika Yoga Wear©, X-Pole© UK, Lupit Pole ©, and other relevant parties.